The Relative Strength Index (RSI) is a momentum indicator used in technical analysis. RSI measures the speed and magnitude of a security's recent price changes. An RSI divergence occurs when price moves in the opposite direction of the RSI. In other words, a chart might display a change in momentum before a corresponding change in price. During trends, the RSI readings may fall into a band or range. During an uptrend, the RSI tends to stay above 30 and should frequently hit 70. During a downtrend, it is rare to see the RSI exceed 70. In fact, the indicator frequently hits 30 or below. The RSI, used in conjunction with other technical indicators, can help traders make better-informed trading decisions. We use RSI, only correlated to Elliott Waves, to identify if there are divergence or not within or with other waves.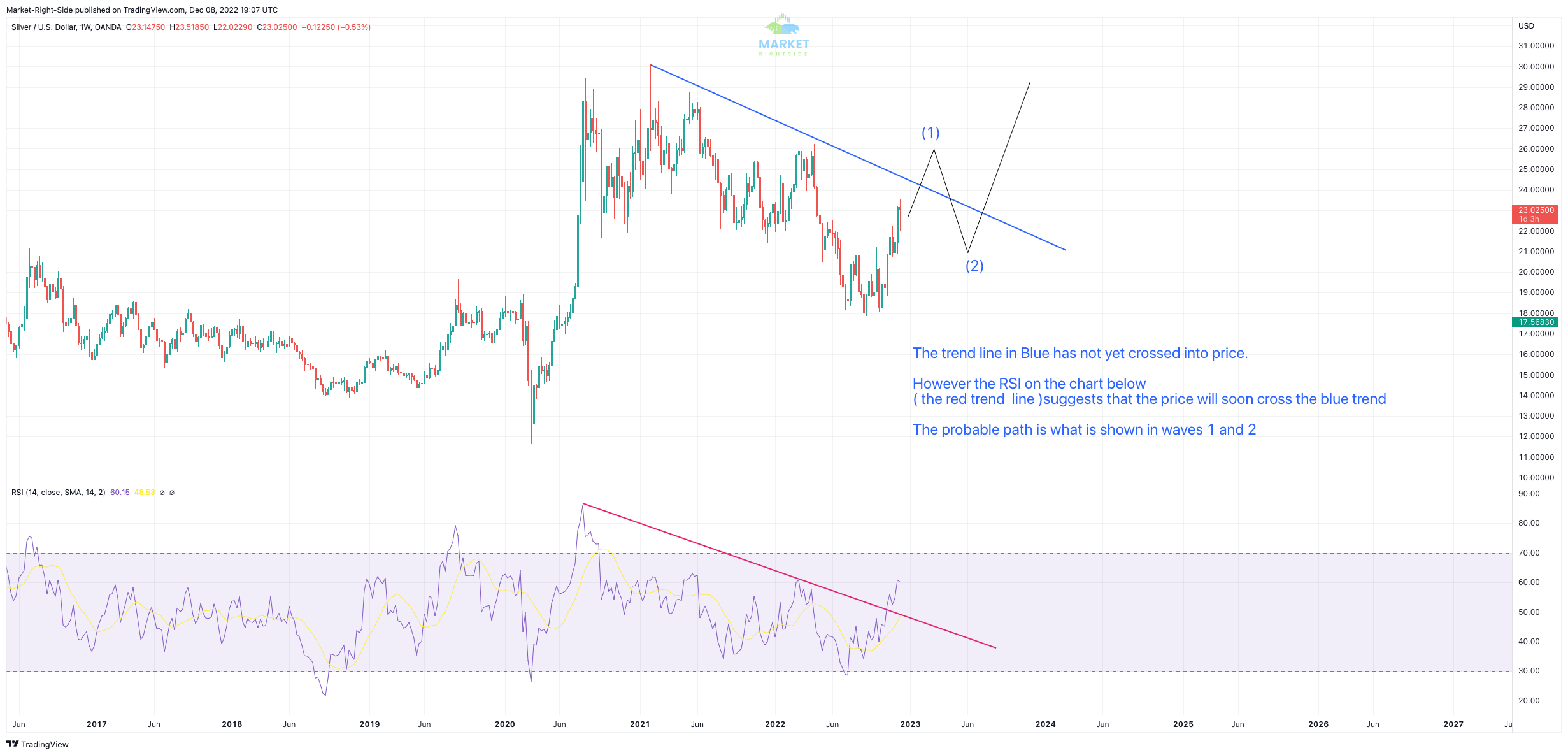 Some examples among others:
We identify with greater probability if we are in a Wave 3 (without divergence) a predictable Wave 5 (with divergence).
Corrective waves ABC , WXY must start with divergence but end up without divergence.
A Truncation, correction that usually ends with a Fibonacci extension between (0.618 and 0.764 and a possibility to identify is the absence of divergence.